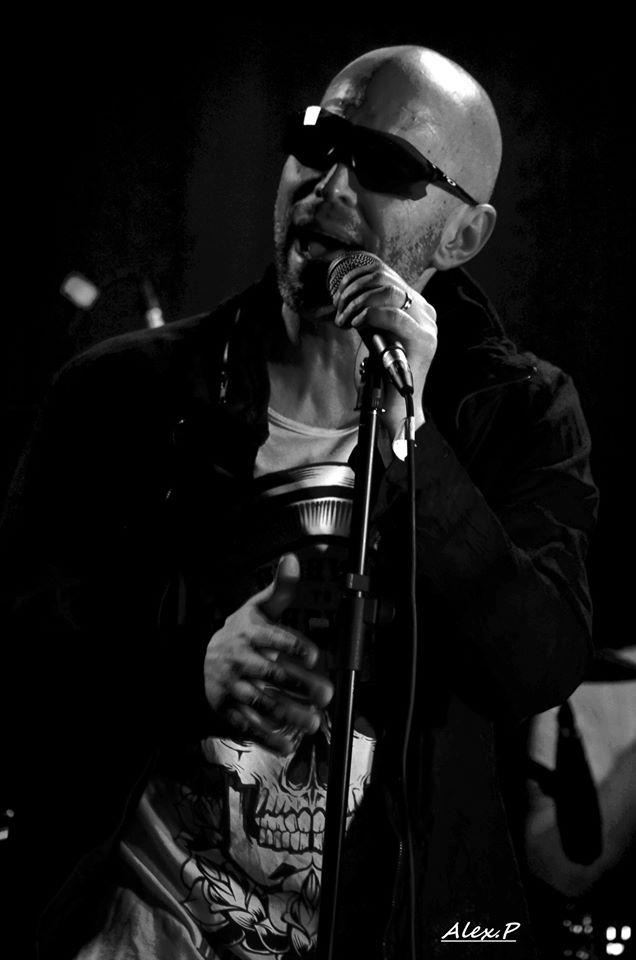 OLIVIER HOLLANGE
Olivier, the chameleon is the Purple Smoke Frontman.
He is not only the Vocal Killer of the band but a very eclectic singer! Purple Smoke's lead singer has a vocal palette very extensive and explosive.
The advantage of this multifaceted singer is that the band Deep Purple has experienced different vocal styles, Ian Gilan, David Coverdale….
Olivier brilliantly imposes his vocal identity through a highly diversified "Deep Purpleian" discography.
When it comes to repertoire, Olivier is eclectic to say the least.
He sings Queen, Muse, Led Zep, Foo Fighters, Deep Purple… It's
about range but also energy and a real mastered phonatory technique.
He started his studies in speech therapy and followed a training on vocal behaviour (source logopedics) leading to singing (Pascal Noël method)
He did "modern vocal techniques" courses in France (Paris) and Belgium. He followed a training course in modern vocal techniques and interpretation as well as in management in Brussels (BE)
He took classical singing lessons in Luxembourg.
Olivier has been a voice teacher for 16 years. He currently plays among the following bands:
" Queen's Vision ", cover of Queen"
Radio X " multi cover Hard/rock
" Taliessen 2 " Hard/rock compo
" Purple Smoke " cover Deep Purple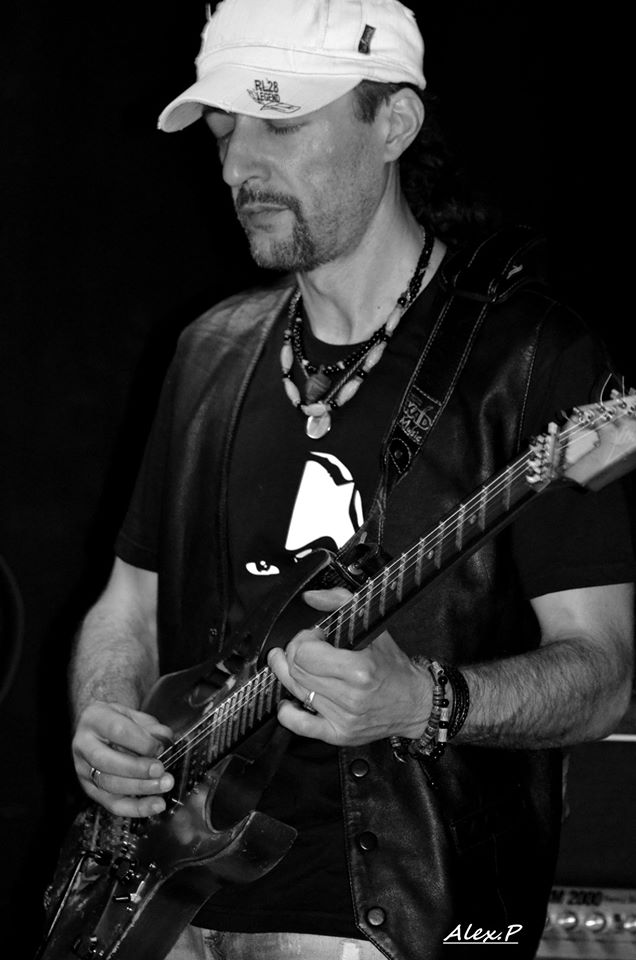 STERPI
The Purple Smoke's founder learned music by himself at the age of 15.
He began by playing a little drum set before turning to piano, guitar and bass. He gradually understood the principles of harmonization while composing and having
contact with other musicians such as his grandfather and his father-in-law in particular.
He started writing lyrics and singing with his first bands at the age of 22.
He played different styles of music with each band but he preferred to use new mixes :
Funk-Rock (Alien Spirit 1993/96),
Hard-Rock/World Music (Ze Prem's 1997/1999),
Reggae-Progressive (Conscience Tranquille 1999/2006),
Groovy-Rock-Progressive (Sterpi 2006 to the present day)
In 2005 he created a constantly evolving "Classic Rock" repertoire.
He pays tribute, alone, to all his "heroes" such as: Santana, Dire Straits, PinkFloyd,
Jimi Hendrix, Led Zep and of course DEEP PURPLE.
The love for the music of Deep Purple gave him the idea of bring together the best musicians of his knowledge to found PURPLE SMOKE.
And results exceed all expectations!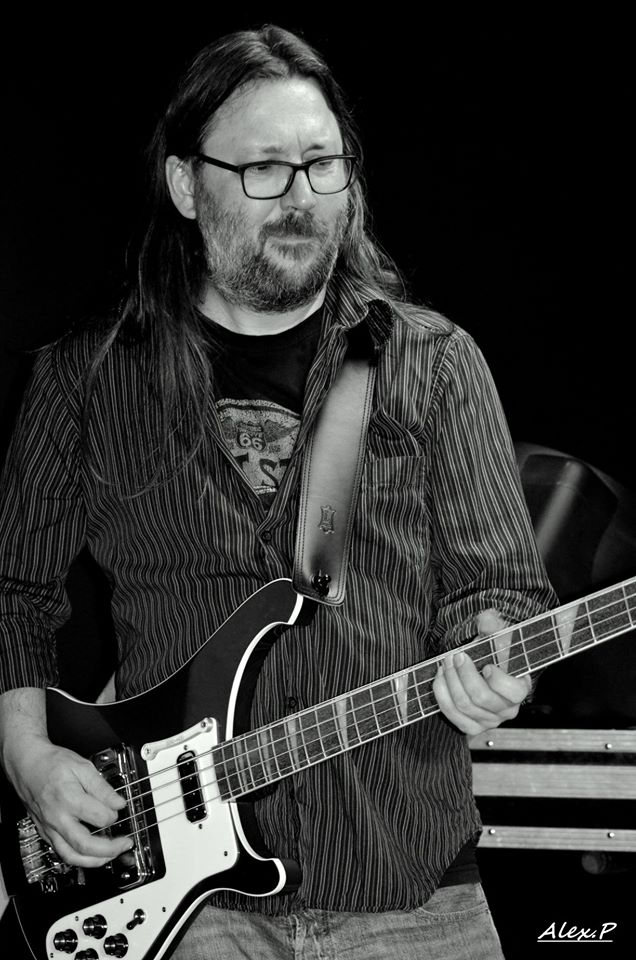 ERIC DEVERLY
He began his musical apprenticeship at the age of 6, followed by years on the guitar and classical music at the conservatory.
He bought his first Fender Stratocaster at the age of 12 and began to work on rock music as self-taught by developing different styles.
Our precocious bass player attends his first rock concert at the age of 14 with Nirvana and Metallica on the stage.
This adrenaline rush influences his style and becomes one of his favorite drugs at
side of work and coffee.
In college, he decided to learn the bass to get into the Big Band. As consequence, he regained the pleasure of playing with his fingers like on a classical guitar.
A versatile musician since his childhood, he has played classical, rock, metal, jazz, funk,
salsa…
On bass and guitar, his great strength is that he is a Swiss army knife but not a red one
! One example is that he was called to play with the young musicians of the Harmonie of Metrich.
He is well known for his musical solidarity and often called upon to replace musicians in
last minute.
Nowadays, he regularly plays with blues and rock bands, among which are
find Jeff, Skunk, ONS, MB Big Band, Ron Stevens Gospel Singers, Blues Bastards,
Kingstone, Crocodile rockers…
He likes to share his knowledge in instrument lessons and of course, he sends the sound bass with Purple Smoke the Roger Glover way!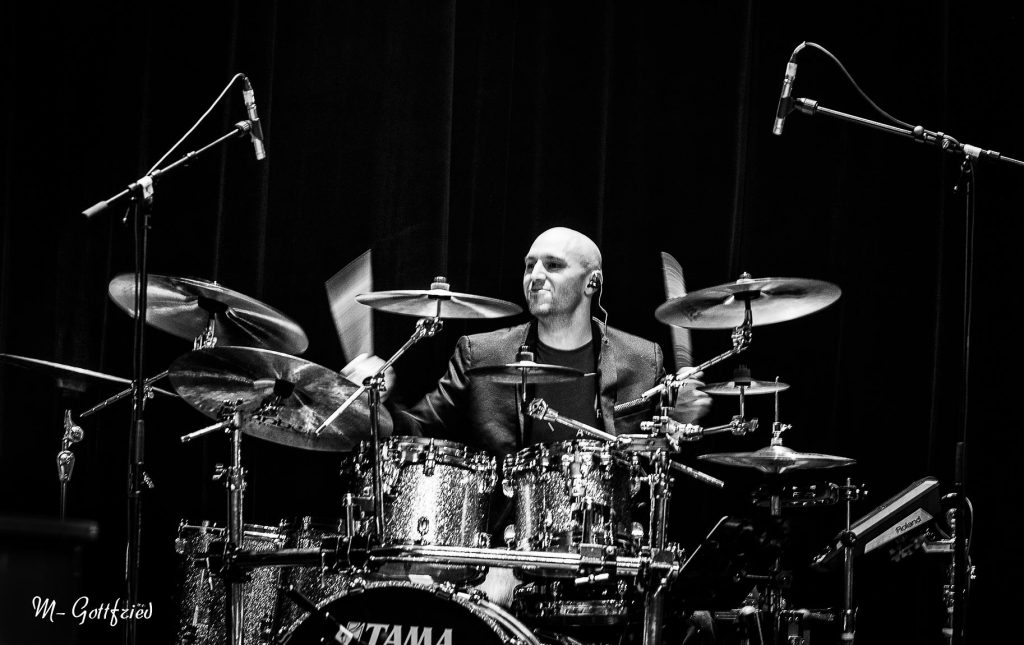 NICOLAS KIEFFER
At the age of 13 he began studying percussion at the conservatory and joined a music-study section the following year until the end of secondary school. He decided to devote himself entirely to the drums at the age of 16 and left the conservatory to continue as an autodidact. At the beginning of 2009, he joined the Groove Academy in an intensive course and began to study new styles such as jazz, Afro-Cuban music and many others. In 2010, he opened his own drum school, became a professional musician and the official drummer of the 3H productions studio with whom he recorded for many artists (André Balzer, Jean Michel Navarre, Didsenko…). In 2013, he joined the jazz department of the CRR Metz and created with his partner the agency Let's Go Music. For 10 years now, Nicolas has been travelling in Europe with nearly a hundred concerts each year. From concert cafés to European festivals, including SMAC and zeniths, his experience on stage is constantly evolving alongside many talented musicians that he rubs shoulders with or has rubbed shoulders with such as:- Eric Marienthal (Chick Corea, Stevie Wonder, B.Eric Marienthal (Chick Corea, Stevie Wonder, B. B. King, Elton John, David Sanborn)- Michael Dease (Christian McBride, Dizzy Gillespie All Star Big Band, Alicia Keys, Matthew Garrison…)- Lisa Bassenge (Berlin Jazz singer)- Gerhard Lang (Toto, Scorpions..)- Samson Schmitt- Raoul Leninger (ex Atoll)- Philippe Woindrich (Patrick Rondat) He is also supported by TAMA drums since 2013, Istanbul Agop cymbals since 2016, Agner drumsticks since 2017 and is one of the ambassadors of the brand RLRRLL clothes. He is currently playing with : – Lorraine Jazz Big Band ( Jazz / Funk / Soul ) ( Fr/De )- Enzo Guitti ( Pop / Rock / Soul ) ( It/Lux )- Flash expérience ( Rock / Fusion ) – Eltonology ( Tribute Elton John )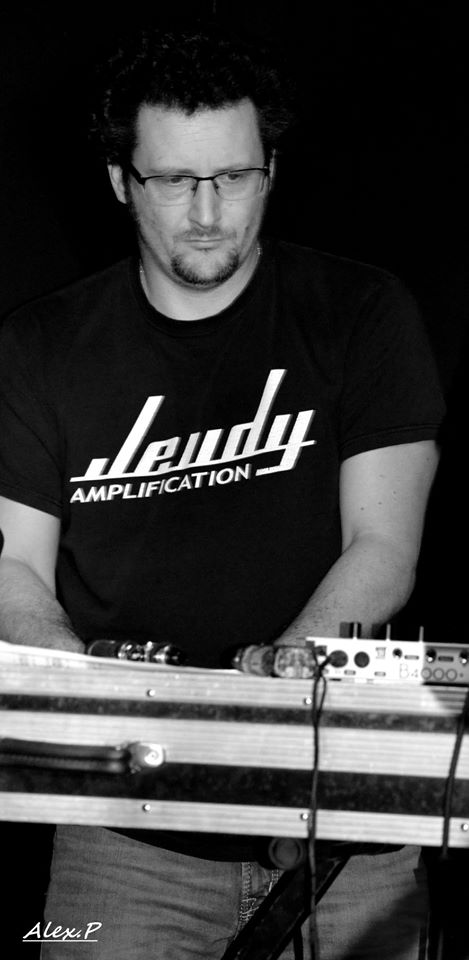 Z'zo
Pianist from a very young age, he studied classical works until his twelfth birthday, a pivotal moment in his apprenticeship, when he received a purple disc stamped: " Deep Purple Best of " .
Nothing will ever be the same again! The warm and rough sound of the organ bewitched him forever.
He ran to buy the rest of the discography.
" Child in time ", first try on a piano, convincing for the notes… but it was lacking the sound of Mr John Lord !
This will be his second quest: to find him ! If not exactly, at least get as close as possible to it!
Today, after years of research and hard work, Deep Purple's organs no longer hold any
secrets for him…